Become a
local champion

and reliably

win new customers

.
We help local service providers attract more leads & customers online through local search engine optimization, facebook ads, and ROI-driven websites.
Our services work together perfectly to increase your ROI
Attract new customers and drive your ROI on Facebook and Instagram by reaching out to highly-targeted audiences based on data from your past customers.
Reactivate website visitors and turn them into leads and customers by following them along the customer journey after they have left your website.
Get a high-converting Website, Shop, Landing Page or Sales Funnel that will not only look beautiful but will actually turn your (paid) traffic into leads and customers.
Prices depend on project scope
Conversion Rate Optimization
Optimize your Website, Landing Page or Sales Funnel through rigorous analysis & A/B testing that will take your performance to the next level.
From $3600 (3-Month Project)
*Prices are excluding ad budget paid to Facebook
"We have had conversations with many different partners for online marketing and conversion rate optimization through the years and whether it was unrealistic promises or our sense that nobody truly took the time to understand our business and its nuances, we never moved forward. Enter Rocketkit and David Lux and what started as a very small project has blossomed into a full-blown program that has paid for itself many times over. David not only took the time to understand our business but took it upon himself to research our business and industry to understand what was and was not working both with our site and with our competitors. David's mantra is "test, test, test" and his gentle guidance and insight have made him an invaluable partner to our business. We look forward to continuing our efforts with Rocketkit."
Ryan Zagata
CEO, Brooklyn Bicycle Co.
Rocketkit Behind The Scenes
Rocketkit was founded in 2019 and consists of David Lux and a network of friendly entrepreneurs and creative professionals. Together, we have been leading marketing and web design projects to success for more than 5 years. Rocketkit is location-independent, which means we are flexible, we can pass on lower overhead costs and we can work wherever we want to always deliver our best work.
*Brilliant Partners of Our Professional Network
We are happy to assist you:
If we are not available, we will call you back within 24 hours.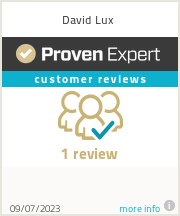 Grow Your Business Now
Ready for more leads and customers? Simply pick a solution that fits your needs and contact us. Talk to you soon!