Get
more and better leads

for your service business.
We help professional service companies get quality leads through online marketing, and online review management.
Discover our 3-step Rocketkit Process, which will bring you to your desired situation in the best possible way:
Where should the journey lead to and where does the shoe pinch?
We don't want to offer you marketing solutions without having a deep understanding of what you really want and what your business actually needs. At Rocketkit your journey starts with a free discovery call - the Launch Pad. This helps us find out where the shoe pinches, what your desired situation looks like and if we are a good fit. On top of that, we provide initial ideas for you and examples with which we were able to help our customers achieve their desired situation.
​

More (qualified) leads

Overcome performance plateaus

More time to take a breath

More profit, higher utilization

Persistent lead flow

Less scattering losses
Understand your company and your target group in order to plan the

right

measures
After we have figured out where to go, in phase 2 - the Flight Plan - we dive deep into your company, your competition and your target group. In this phase we will uncover untapped potential and hidden hurdles and see how your competition is set up.

The goal of this phase is to know exactly where you stand and, above all, what you need to do to achieve your desired situation. Based on this, we create a high-impact action plan that includes suitable marketing measures from our three service categories (see further below) that have the greatest leverage, which means they tackle your most important bottleneck, and best suit you.

An (optional) part of the flight plan is feedback-based customer research - our secret weapon. It helps you understand what drives your customers' buying decisions and what words they use to describe their needs. This gives us input for your advertising texts and content. So you never have to ask yourself what exactly you should write in order to convince your dream customers.
Potential analysis and audit
Feedback-based customer research
Competitor analysis
High-impact action plan
Transform your business with high-impact OPC measures
After identifying where to start in phase 2, the Take-Off now means professionally implementing the action plan and transforming your business. For this we put together a program with highly effective measures from our three service categories (Organic traffic, Paid traffic and Conversion), that hit exactly the right spots to bring you to your desired situation.

Each measure is accompanied by transparent reporting so that you can see in black and white what success the measure has brought and how high the return on investment was.
Position yourself as an authority and get found regularly by people from your region who are interested in your service.
​

• Google Maps Optimization
• Search Engine Optimization
• Reputation Management
Tap into new target groups and increase your customer inquiries predictably, with ads along the entire customer journey
• Facebook, Instagram, Google
• Influencer Marketing
• Retargeting / Remarketing
Convert prospects & website visitors with convincing websites and scheduling processes into pre-qualified inquiries.
• Websites & Landing Pages
• Chatbots & Automation
• Conversion Rate Optimization
Rocketkit
behind the scenes
Rocketkit is a consultancy and agency for digital marketing and digitalization with the mission to transform the customer acquisition of regional service providers into the digital age - for more profit, better customers and more time to take a breath.

In order to help customers internationally, our location is independent (our company is based in Germany). This means that our team consists of selected freelance experts and works exclusively remotely. This means we are flexible for you, can pass on lower fixed costs and work where we enjoy it - so we always do our best work
. Nevertheless, you always have a personal go-to person and enjoy customer service that answers inquiries within 24 hours.
*Brilliant partners from our network
Our talents and partners are:
What
our clients

say about us
Rocketkit has created a new website for me. They had a very good sense of what suits me. I particularly liked the smooth cooperation - everything went quickly and easily. The tutorial video that David created for the website is great. Thank you very much and gladly again at any time.
Susanne Grebe, Recruitment Consultant
Professional implementation of my ideas, friendly and fast customer service, I am very satisfied with the result! Who would have thought that simply optimizing the Google listing would have such a big impact. Thanks a lot!me.
Thomas Primke, Psychotherapist
David from Rocketkit has been looking after me for a while now in terms of online marketing for my practice. I particularly appreciate the mixture of competent advice and personal contact. Together with the fair and flexible cooperation and David's ambition, Rocketkit is a great partner for me.
Britta Harms, Alternative Practitioner
"We have had conversations with many partners for online marketing and conversion rate optimization through the years and whether it was unrealistic promises or our sense that nobody truly took the time to understand our business and its nuances, we never moved forward. Enter Rocketkit and what started as a very small project has blossomed into a full-blown program that has paid for itself many times over. David not only took the time to understand our business but took it upon himself to research our business and industry to understand what was and was not working both with our site and with our competitors. David's mantra is "test, test, test" and his gentle guidance and insight have made him an invaluable partner to our business. We look forward to continuing our efforts with Rocketkit."
Ryan Zagata, E-Commerce Owner
Current
projects and designs
Design - Ulrich Fräbel, Consultant
Design - Thomas Primke, Psychotherapeut
Ergebnisse Google Maps Optimierung / Lokale SEO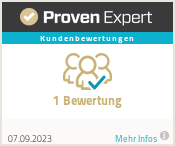 Ready to win more qualified inquiries and ideal customers?
Contact us now without obligation to find out more. We will get back to you within one working day!