Get more results out of every marketing dollar spent.
Gravity Hill & Co. is a consulting firm for marketing optimization that helps B2C companies (Service-based, Retail & E-Commerce​) advertise more effectively.
Discover our process with which we help you optimize your marketing to get you:
More Leads & Inquiries
More Sales
More Visibility
More Revenue/Client
More ROAS
More Profit
Where do you stand and what do you want to achieve?
At Gravity Hill your journey starts with a free discovery call with one of our consultants. In it we find out where you currently stand, what you want to achieve and whether we are the right partner for you - in other words, we get to know each other. On top of that, our expert already gives you the first concrete suggestions for your marketing that you can implement directly in order to achieve your goals faster and improve your results.
(
Between us: The call and the suggestions are already worth €500+)
David Lux
Consultant & Owner
Uncover your potential and identify weak points.
After we have figured out where to go, in phase 2 - the Analysis - we dive deep into your company, your competition and your target group and take a close look at where your company is standing right now, how you are currently advertising and what results you are getting achieve.

We uncover untapped potential and hidden hurdles. This helps us to identify the most important levers that have the greatest effect for your individual situation.
Data-based audit
Ad analysis
Strategy analysis
Competitor analysis
Weakness analysis
Potential analysis
Increase your marketing results with highly effective measures.​
In phase 3 - the Optimization - it's time to get down to business. Based on our analysis, we propose highly effective measures from the three categories below, with which you can achieve your goals and increase your results. That means more leads, more reach, more customers, more ROAS, more profit,...

As mentioned in phase 2, we prioritize measures that have the greatest leverage. This way we aim directly at the most important bottleneck and put your advertising budget where it brings you the most. This will help you achieve your goals faster and waste less budget.

We are happy to support your team in the implementation or do the work for you. Every measure is accompanied by transparent reporting, so that you can see in black and white what success the optimization has brought and how much it has paid off.
Marketing Strategy and Market Research
Paid Ads, Tracking, and SEO
Web Design, CRO & Automatization
The Gravity Hill guarantee: If our proposed measures or optimization program does not achieve the desired success, we will return our fee to you.
Gravity Hill behind the scenes
Gravity Hill & Company is a young management consulting firm for marketing optimization with the simple mission of bringing our clients more results per advertising dollar spent. In other words, we optimize for (results / ad spent) > 1.

Our interdisciplinary team consists of freelance consultants who have many years of experience in their field and reliably deliver results. Depending on your needs, we put together a performance team that is perfectly tailored to your needs - whether e-commerce, regional companies, Facebook ads, chatbots, ... we have the right expertise for you.

So that we can help customers all over the world, we are location-independent. This means that our team primarily works remotely. We and our customers are not fans of long on-site meetings that can be done in 10 minutes via Skype or on the phone. This way we save time, are flexible for you, can pass on lower fixed costs and work where we enjoy it - so that we always do our best work.


However, you always have a personal project manager who is assigned to your project and does not change. You also enjoy brisk customer service that answers support inquiries and questions during the project within 24 hours, even on weekends.
WEB DESIGN & SALES FUNNEL DESIGN
TALENTS & EXPERTS NETWORK
*Brilliant partners from our network
Our talents and consultants are:
Results of our experts achieved for big brands and small companies alike
Average ROAS
Ad Spent managed
Average CPM
E-Commerce (Facebook Ads)
+237% Visibility & Google Snack Pack Ranking
Regional Practitioner (GER)
+16 Leads per month
+85.2% Revenue after first year
+105% Traffic increase on Google
100+ Top 10 Rankings Google
Diverse companies (USA + GER)
What our clients say about us
Professional implementation of my ideas, friendly and fast customer service, I am very satisfied with the result! Who would have thought that simply optimizing the Google listing would have such a big impact. Thanks a lot!
Thomas Primke, Psychotherapist
David from Gravity Hill has been looking after me for a while now in terms of online marketing for my practice. I particularly appreciate the mixture of competent advice and personal contact. Together with the fair and flexible cooperation and David's ambition, Gravity Hill is a great partner for me.
Britta Harms, Alternative Practitioner
"We have had conversations with many partners for online marketing and conversion rate optimization through the years and whether it was unrealistic promises or our sense that nobody truly took the time to understand our business and its nuances, we never moved forward. Enter Gravity Hill and what started as a very small project has blossomed into a full-blown program that has paid for itself many times over. David not only took the time to understand our business but took it upon himself to research our business and industry to understand what was and was not working both with our site and with our competitors. David's mantra is "test, test, test" and his gentle guidance and insight have made him an invaluable partner to our business. We look forward to continuing our efforts with Gravity Hill."
Ryan Zagata, Brooklyn Bicycle Co.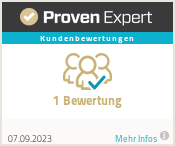 How much of your advertising budget do you waste every day?
Book your free initial consultation (including tons of value) now and make more of your money